Located practically in front of the new AVE station, and five minutes from the Plaza de España in Valencia, there is the magic shop La Varita Mágica. (aka The Magic Wand)
A place where the curious make it their destination to marvel at strange and surprising things, where they can learn from amazement, and surprise themselves.
Magic tricks, magazines, books, material to learn as dvds, and all kinds of usual accessories used by magicians from around the world.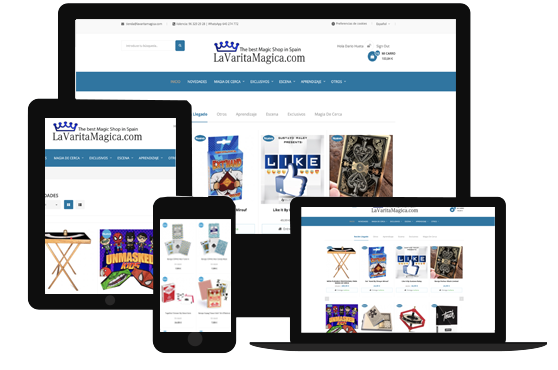 Our Premium section provides the latest news in illusionism articles from around the world.
All the members of  La Varita Magica are professional magicians, like its founder Darío Hueta

La Varita Mágica offers consulting, lessons, demonstration videos, entertainment shows and inspires you to be amazing.
If you like magic even if only to see an effect, come and visit us.
"The Magic That Works" 
Our schedule is:
From Monday to Friday 10 to 14 and 17 to 20:30
Saturdays : With appointment
San Vicente Mártir 166 Bajo, (Next to Maestro Sosa and Ave Station).
Valencia
You can also call us 96 329 29 28