Finally after many requests, here is a close up pad in small version.
For its size it is really easy to carry around always with you, and great for table hopping.
A soft and durable, double layered close-up mat.
Does not slip. Does not tear. Lasts a lifetime.
CONTENT:
Black Mat
Cardboard and plastic wrap
TECHNICAL CHARACTERISTICS
TYPE: Close-up magic mat
MEASURES: 28 x 20 cm
QUALITY: Very Good
DESIGN: Traditional
FEATURES: Soft black felt on the surface with neoprene on the base
You might also like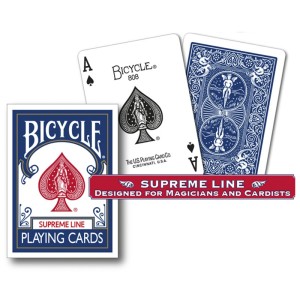 Supreme Line Deck in Bicycle quality for magicians and cardistry
Product Comments
No customer reviews for the moment.